Die Attach Tools
Die attach, or the process of mounting the silicon die of a semiconductor device on its package die pad, substrate, or cavity, requires various tools to achieve its objective.
Die attach equipment (or die bonders) use epoxy dispensing tools to put die attach material such as silver-filled epoxy or silver-filled paste on the die pad, substrate, or cavity. Dispensing tools come in standard body styles that fit common die bonders or they may be customized to specific requirements. For quick and easy set-up, die bonders are usually equipped with adaptor heads that allow quick replacement of dispensing tool tips.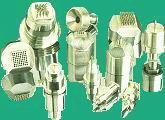 Fig. 1. Various Types of Epoxy Dispensing Tools
Aside from dispensation, die attach adhesives may also be deposited on the die pad, substrate, or cavity by stamping. Epoxy stamping tools can either be rubber or steel. Epoxy stamping tools can stamp various patterns of epoxy on the pad, depending on the needs of the application. A dot matrix pattern, for instance, ensures that a consistent amount of epoxy is deposited on the die pad every time. Different dot matrix patterns are available to cater to the needs of a wide range of die sizes. The epoxy is spread when the die is pressed in place.
The rubber epoxy stamping tool is used in large dice, while the steel stamping tool is usually used for small to medium die sizes. Steel stamping tools for medium-sized dice often have a rectangular tip, while those for small dice often use a round tip.
Immediately prior to die pick-up, the die must be ejected from the wafer tape for easier retrieval. This is achieved by using push-up needles or die ejector pins, which push upwards on the die backside to dislodge the die off the wafer tape. Such pins usually have a smooth, highly-polished taper and a small angle, allowing gentle penetration of the wafer tape with very little tape disturbance. One or more ejector needles may be used, depending on the die size and aspect ratio.

Fig. 2. Photo of an ejector needle tip
Die attach equipment use a die attach collet or pick-up tool to pick up the die from the wafer tape either by surface contact or by an ejector pin pushing the die up off the surface of the adhesive film. Vacuum holds the die in the collet or pick-up tool during the transfer to the die pad, substrate, or cavity.

Fig. 3. Examples of Die Attach Collets
The tips of die attach pick-up tools may be made of tungsten carbide, but this material can cause mechanical damage on the die surface. If die scratching is a concern, antistatic plastic tools must be used instead. Replaceable rubber tips (see Fig. 3) may also be used on fragile dice.

Fig. 4. Rubber Tips for Die Pick-up Tools
See Also: Die Attach; Die Attach Materials; Assembly Equipment; Assembly Accessories
Copyright © 2001-2004 www.EESemi.com. All Rights Reserved.