Tape and Reel
Tape and Reel is a process of packing surface mount devices (SMD's) by loading them into individual pockets comprising what is known as a pocket tape or carrier tape. The units are sealed in the carrier tape with a cover tape, usually by heat or pressure. The carrier tape is wound around a reel for convenient handling and transport. The reel is enclosed in a reel box before it is finally shipped to the customer.
Packing units by Tape and Reel also facilitates automated retrieval and mounting of the components on the application board during customer manufacturing. Taping and reeling of SMD's is the counterpart of packing non-SMD's in tubes.

Fig. 1. Photos of Carrier Tapes
Tape and reel is a relatively simple process but nonetheless has certain requirements that need to be met to ensure successful packing of the units. The physical and electrical properties of the tape and reel materials used are important to prevent loading/unloading problems and ESD failures. For instance, the materials used in the carrier tape, cover tape, and even reels should be antistatic, if not static dissipative. The ability of these materials to withstand severe environmental conditions (temperature and humidity) for a predefined duration must also be considered.

Fig. 2. Photos of Cover Tapes
Peel back strength, which is the force needed to peel open the cover tape, must also meet a lower and an upper limit. Depending on the width of the carrier tape, the peel back strength requirement may be as low as a few grams to more than a hundred grams. Peel back strength testing is often done at room temperature, with the pulling action performed at a predefined angle and peel-off speed.

Fig. 3. Photos of Reels
Another critical parameter is the direction of feed, which is defined as the direction in which the end customer unreels the carrier tape. Aside from the direction of feed, the pin 1 orientation of the units with respect to the carrier tape is also critical as any error may result in units being mounted improperly on the boards.
The leader is an extra length of empty pockets run after the reel has been filled with the correct number of parts. The leader must meet a minimum length. The trailer, on the other hand, is an extra length of empty pockets run prior to filling any pockets with components. This must also meet a minimum length. One end of the trailer is attached to the reel hub.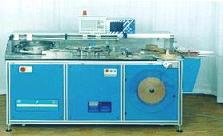 Figure 4. Examples of Tape and Reel Equipment
Test Links: Electrical Test; Burn-in; Marking; Tape and Reel; Dry Packing; Boxing and Labeling
See Also: Strip Testing; IC Manufacturing; Test Equipment
Copyright © 2001-2006 www.EESemi.com. All Rights Reserved.